Poor indoor air quality can become a serious problem in a home, and far too many homes have low IAQ. 24Hr Home Comfort Services Inc., can help improve the quality of the air in your home so you feel the difference each morning when you get up. Our team offers many IAQ services and installs a range of the best air quality devices.
We answer our phones 24 hours a day
Combustion and Carbon Monoxide certified through the National Comfort Institute
Airflow Certified through National Comfort Institute
Proudly NADCA Certified to provide advanced HVAC system hygiene services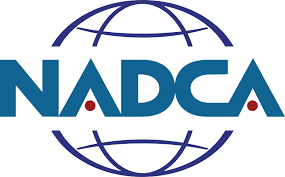 Along with installing air purification and air filtration systems, our highly trained technicians help with air duct quality and indoor air quality system maintenance. We back up all our work with a 100% satisfaction guarantee—we're here to give you peace of mind!
Contact us today in Lake in the Hills, IL. Your Heating and Cooling Specialists.
Indoor Air Quality System Installation
You may not know what you need to improve the indoor air quality in your home, but don't worry: our technicians can find out exactly what installations will clean your air and balance the humidity levels. We work with air purifiers, air filters, dehumidifiers, energy recovery ventilators, and more. We invest in the best equipment to deliver top-tier service every time.
Indoor Air Quality System Repair
When you have faulty IAQ systems and need them fixed as soon as possible, just reach out. We move fast to help our clients so they can get back to enjoying healthy, comfortable indoor air.
Indoor Air Quality System Replacement
The quality of installations we do at 24Hr Home Comfort Services Inc. ensures your IAQ systems will get off to a great start, and with maintenance, they will last for many years. But when you do need to replace a filtration system, an air purification system, or other IAQ device, simply contact us in Lake in the Hills, IL.